c10c4ebc-3534-4b3e-891d-147403c7f3e7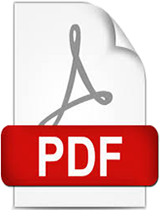 Attachments [ 0 ]
There are no files associated with this item.
More Details
Africa

|

Africa Western and Central (AFW)

|

Nigeria
2021-05-12T19:07:23Z

|

2021-05-12T19:07:23Z

|

2020-12-01
Clinical performance varies due to academic, clinical, and behavioral factors. However, in many countries, selection of medical professionals tends to focus on exclusively academic ability and clinical acumen. Appropriate selection processes for medical professionals should consider behavioral factors, which may vary across contexts. This study was conducted to identify behavioral competencies considered relevant for effective medical practice in Nigeria, by medical students and doctors, and compared with other contexts. This study is one of the few to examine the perspectives of medical students and physicians on behavioral competencies for effective medical practice in an African country. We found differences in the perspectives of medical physicians and students, and in the prioritized competencies across countries. Our study illustrates the need for careful consideration in identifying subject matter experts and in generalizing competencies across contexts. Future research in this field in Nigeria should examine effective ways of testing for key behavioral competencies among medical students and for residency programs. Also, investigating the perspectives of medical faculty and administrators on important competencies, and exploring the generalizability of these competencies across cultures in Nigeria should be considered.