f79b04f5-a4c6-4a00-aa58-4024fa6cb774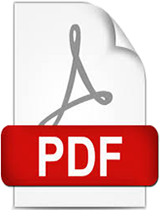 Attachments [ 0 ]
There are no files associated with this item.
More Details
World Bank, Washington, DC
Africa

|

Africa Eastern and Southern (AFE)

|

Djibouti

|

Eritrea

|

Ethiopia

|

Kenya

|

Somalia
2021-11-03T14:09:52Z

|

2021-11-03T14:09:52Z

|

2021-06-21
Access to infrastructure support economic development through both capital accumulation and structural transformation. This paper investigates the links between investments in electricity, Internet, and road infrastructure, in isolation and bundled, and economic development in the Horn of Africa, a region that includes countries with different levels of infrastructure and economic development. Using data on the expansion of the road, electricity, and Internet networks, it provides reduced-form estimates of the impacts of infrastructure investments on the sectoral composition of employment. It uses a spatial general equilibrium model, based on Moneke (2020), to quantify the impacts of future transport investments and trade facilitation measures on economic development in the Horn of Africa countries.