25936dec-b2b7-4ef7-b8ec-3fd6c51a86f8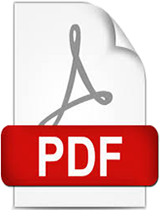 IMF Staff Country Reports
Albania : Fourth Review Under the Three-Year Arrangement Under the Poverty Reduction and Growth Facility, Review Under the Extended Arrangement, and Financing Assurances Review: Staff Report; Staff Statement; Press Release on the Executive Board Discussion; and Statement by the Executive Director for Albania
Attachments [ 0 ]
There are no files associated with this item.
More Details
INTERNATIONAL MONETARY FUND
INTERNATIONAL MONETARY FUND
Country Report No. 08/128
9781452768083

|

9781452768083

|

9781451994803

|

9781462307135
The main challenges for this review were to further redress long-running problems in the energy sector and to balance fiscal policy requirements for development spending with macroeconomic stability. The financial position of the state-owned electricity company (KESH) deteriorated significantly more than anticipated. The authorities have adopted a two-pronged solution to the electricity crisis. The authorities are prioritizing the strengthening of regulation to assure financial stability in a rapidly maturing financial system. The proposed conditionality for the Fifth Review is consistent with program goals, and the program is fully financed.