99d4e522-2df5-4c92-812b-c6d807f72502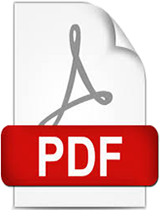 Attachments [ 0 ]
There are no files associated with this item.
More Details
INTERNATIONAL MONETARY FUND
INTERNATIONAL MONETARY FUND
9781451870268

|

9781451914795

|

9781452745046

|

9781462319473
This paper uses household survey data to estimate the incidence of tax and spending programs in Honduras. Any such exercise is fraught with difficulty, so our simplifying assumptions are carefully explained. Rather than look at tax and spending completely independently, we evaluate net incidence of major programs-such as health care and pensions-to get a more holistic evaluation of redistribution. Our results show that fiscal policy is, on balance, progressive, but that there is room for significant improvement. In particular, energy subsidies, university education and public pension programs provide disproportionate benefits to higher-income households.