2eb3a47a-e65e-4629-8a96-a2eb15180bef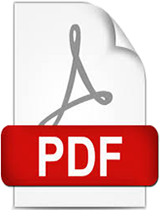 Attachments [ 0 ]
There are no files associated with this item.
More Details
INTERNATIONAL MONETARY FUND
INTERNATIONAL MONETARY FUND
Country Report No. 08/270
9781451800944

|

9781451990980

|

9781452798967

|

9781462393909
This Joint Staff Advisory Note focuses on the Poverty Reduction Strategy Paper (PRSP) for Albania. The note analyzes the National Strategy for Development and Integration (NSDI) program, which represents a significant improvement in process over the previous PRSP. The note discusses that the main strengths of the current process are strong government ownership; a broader participatory process that lays the foundation for greater civil society participation in public policy making; an improved poverty diagnosis; and ambitious plans for monitoring the overall effectiveness of Albania's public expenditures.