ba4a5f3a-2394-4196-9537-cca9372028e3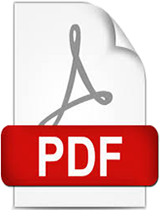 IMF Staff Country Reports
Qatar : Detailed Assessment Report on Anti-Money Laundering and Combating the Financing of Terrorism
Attachments [ 0 ]
There are no files associated with this item.
More Details
INTERNATIONAL MONETARY FUND
INTERNATIONAL MONETARY FUND
Country Report No. 08/322
9781451999082

|

9781451999082

|

9781452740324

|

9781455228799
This paper is focused on a detailed assessment report on Anti-Money Laundering (AML) and Combating the Financing of Terrorism for Qatar. There is no fundamental principle in Qatari law that would prohibit the courts from applying the money laundering offense to the person who has committed the predicate crime. Qatar has adopted a comprehensive confiscation, freezing, and seizing framework under the AML Law, which enables the authorities to remove all assets linked with a money laundering offense or its predicate.