ab27428e-0831-4716-a04e-074b53bb56d9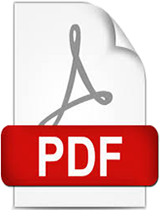 IMF Staff Country Reports
Qatar : Report on the Observance of Standards and Codes: FATF Recommendations for Anti-Money Laundering and Combating the Financing of Terrorism
Attachments [ 0 ]
There are no files associated with this item.
More Details
INTERNATIONAL MONETARY FUND
INTERNATIONAL MONETARY FUND
Country Report No. 08/321
9781452742342

|

9781451999044

|

9781452742342

|

9781455259069
Qatar's report on the Observance of Standards and Codes for the Financial Action Task Force Recommendations for Anti-Money Laundering (AML) and Combating the Financing of Terrorism (CFT) is described. The two sectors that compose the financial system, the domestic sector and the Qatar Financial Center, are subject to different sets of preventive measures, which vary in depth and comprehensiveness. The allocation of resources to AML/CFT appears to be uneven, particularly in view of the rapid development and diversification of the economy.