90f1658e-cff8-4100-9ba8-d3eb59b4a3f8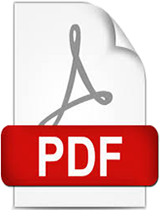 IMF Staff Country Reports
Afghanistan : Joint Staff Advisory Note
Attachments [ 0 ]
There are no files associated with this item.
More Details
INTERNATIONAL MONETARY FUND
INTERNATIONAL MONETARY FUND
9781452742465

|

9781452701394

|

9781452742465

|

9781462390885
This Joint Staff Advisory Note discusses Afghanistan's Poverty Reduction Strategy Paper's annual progress report. Afghanistan has experienced a number of extraordinary challenges that delayed its implementation. The security situation deteriorated markedly and has been dominated by the cross-border Taliban insurgency. Growth started to recover from a devastating drought. In May 2008, food and fuel prices peaked, leading to high inflation and pressure on the budget for additional fuel and food subsidies. These threats to macroeconomic stability have been accompanied by a period of political uncertainty for Afghanistan's leadership.