720d034b-d128-4ed6-9523-fd0c0a446ac6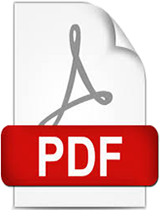 IMF Staff Country Reports
Qatar : 2009 Article IV Consultation-Staff Report; and Public Information Notice
Attachments [ 0 ]
There are no files associated with this item.
More Details
INTERNATIONAL MONETARY FUND
INTERNATIONAL MONETARY FUND
9781451997699

|

9781451999266

|

9781451997699

|

9781462357383
The staff report for Qatar's 2009 Article IV Consultation describes economic development and policies. The underlying strength of the economy derived from  Qatar's hydrocarbon  revenues, and timely and decisive intervention by the government in the banking system has helped to limit the impact of the global crisis and maintain financial stability. A cornerstone  of Qatar's strategy is  commitment to diversify the economy by building related industries around the full liquefied natural gas value-chain and linking upstream, midstream, and downstream components.