2a077e57-abe4-4671-a437-aa8efd489d86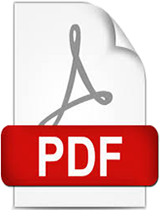 IMF Working Papers
Development Accounting and the Rise of TFP :
Attachments [ 0 ]
There are no files associated with this item.
More Details
INTERNATIONAL MONETARY FUND
INTERNATIONAL MONETARY FUND
9781451987232

|

9781451987232

|

9781452739953

|

9781462308323
The paper presents evidence that the contribution of differences in total factor productivity (TFP) to income differences across countries steadily increased between 1970 and 2000. We verify that our finding is neither imputable to measurement errors in input factors nor dependent on the assumption of factor neutral differences in technology. We conclude that theories explaining cross-country income differences based on institutions or on forces that are constant over time, such as geography or legal origin, should be reconsidered in the light of their consistency with the rise of the explanatory power of TFP.