736d5865-d880-4236-8e6a-f6886a3b417d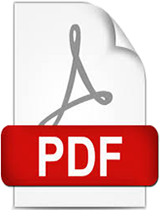 Attachments [ 0 ]
There are no files associated with this item.
More Details
Cambridge University Press
The retention and use of the death penalty, especially the mandatory death penalty, continues to be an issue of controversy and concern in Africa and elsewhere. Accordingly, African states are slowly but increasingly moving away from the death penalty, with many of them abolishing it either de facto or de jure, or limiting its use, with some finding its mandatory application to be unlawful. This article considers the recent Supreme Court of Kenya decision that declared the mandatory nature of the death penalty as provided for under the country's Penal Code to be unconstitutional. However, it argues that, while declaring the mandatory death penalty to be unconstitutional is commendable and a promising step on the path towards the abolition of the death penalty, the death penalty remains available as a punishment, with serious human rights implications if procedural safeguards are not followed.