c6ccfb85-0869-4e2c-a7a0-0f3e190a0678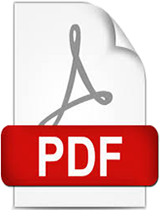 Book/Monograph
Dialogue on the East African private sector development strategy : proceedings of an EAC workshop in Zanzibar (22nd - 23rd June 2000)
Attachments [ 0 ]
There are no files associated with this item.
More Details
East African Community (EAC) Secretariat|GTZ
East African Communities (EAC)
The objective of the East African Community is to achieve a private sector - led, internationally competitive and sustainable development in the region. The success of regional integration efforts by Partner States will depend to a large extent on the response of the private sector. This calls, therefore, for an appropriate private sector strategy worked out in a participatory manner by the East African Community Governments and by both the private and public sectors as well as the civil society. As a first step towards the preparation of an EAC Private Sector Strategy, the EAC Secretariat organised a Workshop for exchange of views and experiences between the key stakeholders. Discussion during the Workshop was based on four thematic papers prepared by consultants, which are published in this publication. The papers were : East African Competitiveness Strategy;Development of Private Sector in East Africa within the context of international trade liberalisation and globalization;...