a3c66709-d42d-4854-a08d-550f14522718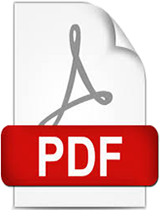 Journal article
Dangerous tales: Dominant narratives on the Congo and their unintended consequences
Attachments [ 0 ]
There are no files associated with this item.
More Details
Oxford University Press (OUP)
Explanations for the persistence of violence in the eastern part of the Democratic Republic of Congo blame the incendiary actions of domestic and regional leaders, as well as the inefficacy of international peace-building efforts. Based on several years of ethnographic research, this article adds another piece to the puzzle, emphasizing the perverse consequences of well-meaning international efforts. I argue that three narratives dominate the public discourse on Congo and eclipse the numerous alternative framings of the situation. These narratives focus on a primary cause of violence, illegal exploitation of mineral resources; a main consequence, sexual abuse of women and girls; and a central solution, extending state authority. I elucidate why simple narratives are necessary for policy makers, journalists, advocacy groups, and practitioners on the ground, especially those involved in the Congo. I then consider each narrative in turn and explain how they achieved prominence: they...