7d8b16ab-8d50-4704-b43f-3c625b6f6320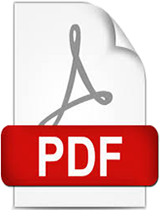 Journal article
D'une à plusieurs langues légitimes : langues d'enseignements et stratégies linguistiques en Éthiopie
Attachments [ 0 ]
There are no files associated with this item.
More Details
From One to Several Legitimate Languages: Languages of Schooling and Language Strategies in Ethiopia
En 1994, le gouvernement éthiopien a instauré l'usage des langues locales dans l'éducation scolaire, après des décennies de domination de la langue amharique. Tandis que les élites locales sont favorables à la réforme, les paysans tendent à la rejeter car ils redoutent la déperdition de l'amharique, clé de la mobilité sociale. Cet article analyse les perceptions distinctes de ces groupes sociaux, à partir de leur position dans la distribution du pouvoir et du capital linguistique, tout en replaçant les enjeux locaux dans la politique nationale et les discours internationaux.