9259b5f4-3733-41ec-aaec-cac01cebe75e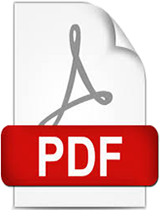 Attachments [ 0 ]
There are no files associated with this item.
More Details
Nordiska Afrikainstitutet

|

Uppsala
978-91-7106-632-9978-91-7106-628-2
As Africa enters the 21st century, it faces mounting challenges as well as new opportunities. Unlike in the 1980s and the 1990s, however, the conditions for Africa's sustained growth and development are more favourable today than ever before. As a result of economic reforms the overall growth has been in excess of 4.5 percent annually since the mid 1990s. There is greater consensus among Africans now than at any previous time on what needs to be done to accelerate growth, reduce poverty and promote sustainable development. The positive response of Africa's international partners enhances the prospects for sustaining the progress. Africa is also benefiting from a commodity boom and increased investment in infrastructure and the extractive industry sector. But many questions remain unanswered. The most pressing question is how Africa can best benefit from the rise of the Asian giants, China and India.