ce9d3c83-ba92-4fb4-af3d-e4b03d7e00a4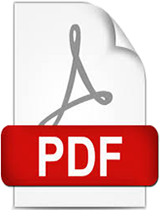 Attachments [ 0 ]
There are no files associated with this item.
More Details
Nordiska Afrikainstitutet, Agrarian Change, Property and Resources

|

Uppsala
In 2050, the population in all the Nile Basin countries is expected to be ten times higher than it was in 1950. This will put ever increasing pressure on water as a resource for development. The Nile Basin catchment area is shared by 11 countries covering about one-tenth of the African continent. Globally, around 70 per cent of fresh water consumption is used in agriculture. This puts the spotlight on future scenarios regarding food production: will there be enough water for food security in the Nile Basin countries? In this Current African Issues publication, water scarcity and food security are analysed from a range of perspectives. What are the future predictions regarding population increase and climate change, and how will these affect development in Nile Basin countries? What are the current water theories addressing the above issues, and what are the main challenges the Nile Basin countries will face in a context that is also strongly shaped by its history?