8dcd5f55-d3d4-41c9-adb4-ac58bfa58d49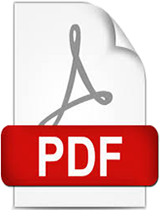 Attachments [ 0 ]
There are no files associated with this item.
More Details
Nordiska Afrikainstitutet, Conflict, Displacement and Transformation

|

Uppsala
This study explores the historical development of the Liberian labor market with a particular focus on young men and women. It asks, what constitutes and shapes the Liberian labour market? By looking at labour mobilization and the structure of the (in)formal labour market – both in peace and war – our understanding of the contemporary Liberian labour marketis substantially enhanced. The study finds that there are many recurring patterns of labor migration, labor mobilization and distribution that have existed in the Liberian pre-war, war and post-war settings. Historical structures of informality and patrimonialism continue to dominate Liberia today. In addition to this, the study's focus on youths provides an insight into how this section of society moves through the labour market. It also examines the idea of unemployed youths as particularly prone to violence.