af825aab-b6e1-45b6-9bee-697ab6edb204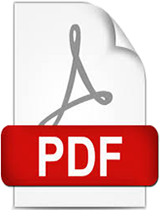 Attachments [ 0 ]
There are no files associated with this item.
More Details
Nordiska Afrikainstitutet, Urban Dynamics

|

Uppsala
There is an overwhelming focus on the state and the private sector in the language and practice of privatisation, even though it calls for a tripartite arrangement that includes the people. A major consequence is the failure to comprehend and assess fully the important role of the people. While the people have a major part in supporting privatisation through payment of user charges, they are not often seen as key partners by city governments in Africa. Public participation has important implications for finance and cost recovery. Thus a people-centred approach to privatisation in which the users of services are consulted and involved in decision-making processes is crucial to the emergence of sustainable solid waste management systems in African cities. This study provides useful insights into the complexity of public participation in the context of privatisation of solid waste services and offers policy guidelines relevant to the major stakeholders.