e66dc5c6-8ec0-45c4-8fd4-357e0b3bc4aa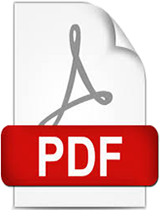 Attachments [ 0 ]
There are no files associated with this item.
More Details
Nordiska Afrikainstitutet, Conflict, Displacement and Transformation

|

Uppsala
This Policy Note focuses on the gendered consequences of the militarisation of the Horn of Africa. Despite being in different 'moments' of conflict, the countries of this region share features of extreme social, economic and political violence, which impact negatively on their citizens. Protracted refugee and refugee-like conditions, extreme disinvestment in social programmes, increasing militarisation and political repression adversely affect women, thereby further entrenching gender disparities. Concerted national and international efforts and resources should support local democratic initiatives to find political solutions to these protracted conflicts and advance the struggle against sexual and gender-based violence and discrimination.