8ba01f00-fcff-40f4-9ec7-9f01f712b877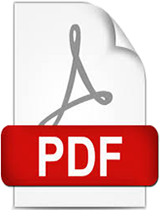 Attachments [ 0 ]
There are no files associated with this item.
More Details
Nordiska Afrikainstitutet

|

Uppsala
Africa-China-EU cooperation is still in its formative stages. It has the express focus of contributing to peace, stability and sustainable development in Africa. The creation of a virtuous circle of growth and development, one which employs the tools of globalisation to Africa's best advantage, has to be a fundamental aim of any trilateral cooperation. At the same time, the opening up of trilateral dialogue should allow all three partners to give consideration to areas in which conflicting views or interests arise. Indeed, the spectre of a two-way China-EU "donor cartel" emerging from the process continues to negatively influence perceptions of the initiative in some African circles. Thus, the challenge facing Africa, China and the EU is to envisage a mechanism or modality for managing trilateral cooperation in the era of globalisation that addresses the concerns of all participants while maintaining an overarching commitment to African development. This policy note examines the origins of the trilateral dialogue, makes proposals for building on this dialogue, and ends with possible models for this trilateral cooperation.