ce1119b9-6b3e-4723-9426-d1ea654a27d2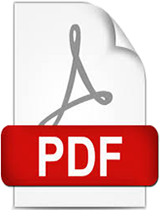 Attachments [ 0 ]
There are no files associated with this item.
More Details
Nordiska Afrikainstitutet

|

Uppsala
Considerable policy effort has been made to eliminate child labour and is currently being directed towards job-creation for youth. Most programmatic solutions are premised on education being a key component of childhood and education deficits a major impediment to youth employment. Long-term difficulties of finding work at the end of schooling or vocational training are addressed only as ill-suited curricula and economic barriers preventing youth's entrepreneurship. Children's work (below 18 years) is contentious per se, whilst youth's labour migration receive no attention in the most recent Swedish and Danish Africa strategies.By bringing together policy discussions on child labour and your unemployment – usually separated and dealt with by different organisations – this Policy Notes highlights a series of questions for consideration in contextualised policy-making. It argues that- The strong focus on formal education makes working children and the skills they learn outside school invisible.- The focus on technical/vocational training as a means to bring youth into work ignores rural-urban inequalities, as well as how African labour markets work.