fa7cf77b-aaaf-4e3a-9e15-ccfd8d36299a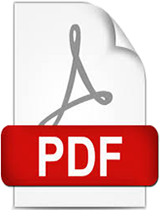 Attachments [ 0 ]
There are no files associated with this item.
More Details
Nordiska Afrikainstitutet, Conflict, Displacement and Transformation

|

Uppsala
Les fortunes économique et politique du Nigéria, et la capacité du pays à jouer un rôle stabilisant dans la région africaine, dépendent de la résolution du conflit qui persiste dans la zone du delta du Niger. Le delta couvre neuf états, sur un total de 36, et 185 des 774 gouvernements locaux de la fédération nigériane. Il occupe une étendue totale de 75,000 mètres carrés et constitue la troisième plus grande zone humide de la terre. Le recensement Nigérien de 2006 montreque 30 million d'habitants, sur une population total de 185 million, résident dans la région du delta du Niger. La quasi-totalité des réseaux de gaz et de pétrole du Nigéria sont situés dans la région. Depuis 1990, le pétrole et le gaz représentent environ 40% du produit intérieur brut (PIB). Entre 2000 et 2004, ces deux industries ont engendré 75% des revenus totales du gouvernement, et ont généré 97% des échanges commerciaux. En plus d´être essentiel à la viabilité financière du Nigéria, le delta du Niger est important pour la sécurité énergétique mondiale.