29508da8-0fa0-4bc5-901b-25fcaced326a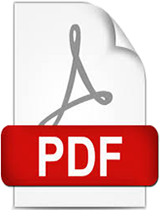 Attachments [ 0 ]
There are no files associated with this item.
More Details
Uppsala University, Disciplinary Domain of Humanities and Social Sciences, Faculty of Arts, Department of Archaeology and Ancient History

|

Uppsala
978-91-7106-847-7978-91-7106-848-4
Cultural and natural heritage is a fundamental part of society and crucial in any development process; yet because of the complexity, it has proved difficult to incorporate culture and tradition in actual policy practice. Here the rich heritage of the Busoga is explored, using the water cosmology at the Itanda Falls in Uganda, with a specific emphasis on a rainmaking ritual and sacrifice to the rain-god during a drought. While rainmaking rituals cannot mitigate climate change in the modern world, and while fewer and fewer people believe in the traditional religion, the past and its traditions are still sources for the future. As we rethink the role of heritage in the processes of poverty alleviation, it is argued, a strong emphasis on cultural and natural heritage is one of the most efficient and important areas of long-term development in an era of globalization, when traditions are disappearing. Without a past, there is no future.