89f828a6-7bb4-4aad-a0aa-8274e16297f1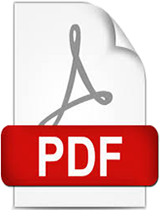 Attachments [ 0 ]
There are no files associated with this item.
More Details
Nordiska Afrikainstitutet

|

Uppsala
Post-conflict African states such as Sierra Leone, face critical challenges as they embark on the complex tasks of reconciliation, peace and the rebuilding of war-torn societies. Conflict transformation ultimately depends on the democratisation of society, in ways that promote equitable inclusiveness in the political process, social justice and the promotion of citizenship rights. This collection of three essays explores the significance of Sierra Leone's 2007 elections in the light of the quest of the people for a democracy that is responsive to social demands, welfare and popular aspirations. It provides first-hand information and analysis of the struggles of the Sierra Leonean citizens to overcome the legacy of a traumatic past, by using their vote to sanction bad governance, and choose a path to a good life and sustainable democracy as the most viable guarantee for peace and development.