efabbc41-5593-42ac-a44e-7df8d9adea1d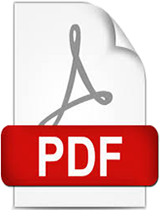 Attachments [ 0 ]
There are no files associated with this item.
More Details
Nordiska Afrikainstitutet, Conflict, Displacement and Transformation

|

Uppsala
This Discussion Paper provides a profound analysis of the theory of democratisation as applied in a post-conflict West African context. It includes a compelling analysis of 'democratisation without development' in Guinea-Bissau and lays the groundwork for what is to be done to facilitate democratic transformation in the country. This is a must-read for scholars, policy and development practitioners and activists keen on understanding the immediate background to the current challenges facing Guinea-Bissau and their possible resolution.