30cba3ed-9792-4a1e-b521-3210947235f6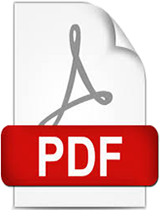 Attachments [ 0 ]
There are no files associated with this item.
More Details
Nordiska Afrikainstitutet, Conflict, Displacement and Transformation
This Discussion Paper critically examines local governance in the Niger Delta and its relevance to the search for inclusive and sustainable conflict-resolution in the oil-rich Niger Delta region of Nigeria. It critiques the existing local government system and explores the possibility of reconceptualising local governance along more inclusive, accountable and participatory lines that would institutionalise democracy, development and peace at the grassroots or community level in the troubled oil-rich region. Its originality lies in its departure from top-down perspectives, and its refocusing of attention on the oft-neglected local sites of conflict and under development. The paper will appeal to scholars, policy actors and development planners with a particular interest in developments at the African grassroots level.