80d3dcbe-3764-4fd5-9398-d21167b13ae3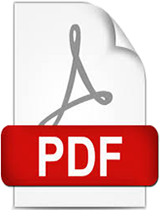 Attachments [ 0 ]
There are no files associated with this item.
More Details
Nordiska Afrikainstitutet

|

Uppsala
Muridism is a Sufi order which originated in Senegal, West Africa, at the end of the 19th century and is now in rapid expansion with the Senegalese emigrants around the world. Among the Murids the belief is strong that the founder Shaykh Amadou Bamba and his mother Mame Diarra Bousso can help them gain a better life on earth and entry into Paradise. The book gives an account of some Murid women the author has met in Senegal and on Tenerife. Their various paths of life are described with a focus on trade, religion and gender relations. In what ways do women's conditions of life differ from those of their own country? What do the women strive for? And how does Muridism influence their daily life in Senegal and in the diaspora? Eva Evers Rosander has been Associate Senior Researcher at the Nordic Africa Institute, Uppsala, Sweden, until 2014. She is Associate Professor at the Department of Social Anthropology, Stockholm University, and has done extensive anthropological fieldwork in Spain, Senegal and Morocco.