89f0169d-f0b6-4cef-8d8c-d69e34cda6d5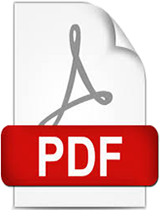 Attachments [ 0 ]
There are no files associated with this item.
More Details
Challenges and opportunities
Food and Agriculture Organization
The growth of ICT in the last decade has provided opportunities to overcome some of the challenges faced by the agriculture sector. Recent developments such as the increase in the use of mobile-broadband access devices, the Internet of things (IoT), drones, smart networks, capacity for big data analytics, and artificial intelligence have given stakeholders some key tools and technologies to improve production and marketing processes, for example, in agriculture and associated fields. One of the most discussed technologies of late is Distributed Ledger Technology; with blockchain as one example. This publication aims to demystify the technology, provide insight into the opportunities and challenges of implementing blockchain-based systems, and document some case studies on the use of blockchain for agriculture.