ef4e1870-e978-4e05-b2aa-abf7fddfcaf7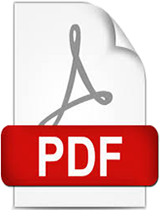 Attachments [ 0 ]
There are no files associated with this item.
More Details
World Bank, Washington, DC
2012-08-13T09:23:33Z

|

2012-08-13T09:23:33Z

|

2003-07
National Water & Sewerage Company (NWSC), the Ugandan utility responsible for urban water delivery, was operating at a loss of Sh 348MM a month with performance indicators below African utility standards. In 1999, the Bank recommended that NWSC close down for good, after five years of intensive investments aimed at turning- around the utility. However, just three years later, the NWSC is hailed as a model by other African nations, corporations, and municipalities. What made the difference? Dr. William Muhairwe, the newly hired Managing Director declared a 100-day program focusing on targeted outputs. A sharp focus on results and "stretch" goals brought out the hidden reserve of capacity that already existed in the utility.