c634289c-59c7-4274-b76f-ff75dffaf878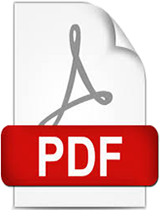 Attachments [ 0 ]
There are no files associated with this item.
More Details
World Bank, Washington, DC
2012-08-13T08:59:56Z

|

2012-08-13T08:59:56Z

|

2007-05
In this brief, Ellen Johnson-Sirleaf, President of the Republic of Liberia, shares lessons learned from her experience in leading a post-conflict country. She emphasizes the importance of taking a broader view of the national leadership system while building national leadership capacities and cautions against adopting a one size fits all approach. Drawing from Liberia's recent turnaround, she identifies key capacities that need to be developed. Fragile states pose a challenge for good leadership-for renewal and reform. States in the grip of poverty with broken socioeconomic infrastructure and a political culture of impunity, require courageous leadership, one that is unafraid of risks and able to challenge itself to be innovative and look toward the future. She points out that consciousness of ethics forces the setting of standards and requires leaders to lead by good example, particularly when it comes to demonstrating and imparting honesty, tolerance, participatory democracy, work ethics, and understanding.