c10c9416-92dd-4f7b-a6d0-a36b2f22a782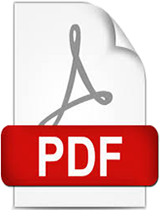 Attachments [ 0 ]
There are no files associated with this item.
More Details
World Bank, Washington, DC
Middle East and North Africa
2012-08-13T13:48:50Z

|

2012-08-13T13:48:50Z

|

2009-03
Financial Management (FM) is a key component in the development process, ensuring accountability and efficiency in the management of public resources and promoting private investment and growth. Middle and North Africa (MNA) FM's focus is on engaging with MNA countries' systems and working closely with counterparts and other partners to build in-country capacity as we work to ensure the financial integrity of our operations. A critical pillar of the regional FM strategy is to enhance our countries' capacity to comply with international accounting and auditing standards. MNAFM also plays a key role in cross-cutting issues of importance to the region, including governance and anti-corruption and the critical issue of FM harmonization.