35c1f8a6-1641-4503-b945-2453e87515ab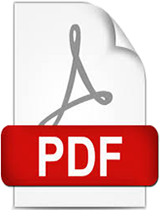 Attachments [ 0 ]
There are no files associated with this item.
More Details
2015-01-14T19:40:48Z

|

2015-01-14T19:40:48Z

|

2010-07-01
The preparation of this report, initiated at the request of the Government, required close coordination by a multi-sectoral working group involving several ministries. As the goal of this report is to define an overall framework for skills development for both the formal and informal sectors, it analyses various types and levels of education: primary, secondary (general and technical), higher education, public and private vocational training, and apprenticeships. The report focuses its analysis on: (i) the labor market and constraints on the creation of jobs; (ii) the education and training system from the point of view of its performance, management, and financing; (iii) the issue of skills creation for the sectors considered growth producing. The latter can constitute an entry point in a dynamic involving the development of the supply of education and training that anticipates demand and adapts to the evolution of knowledge, technology, and organizational forms. The aim of this report is to provide the Government with lines of reflection to feed into a serious and inclusive policy dialogue that brings out the full dimensions of the issues at stake. The dialogue should be based on the concept of an open economy in which the spirit of entrepreneurialism and innovation, a full exploitation of the possibilities offered by science and technology, and a state that creates the conditions to encourage the development of the private sector are the keys to success.