8375502d-c57f-42eb-af97-4efbd4216e0b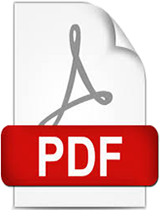 Attachments [ 0 ]
There are no files associated with this item.
More Details
World Bank, Washington, DC
2017-09-27T21:59:59Z

|

2017-09-27T21:59:59Z

|

2011
Sierra Leone's devastating 11-year civil war destroyed much of its infrastructure, and left its economy in tatters. In 2004, two years after the end of the war, Sierra Leone asked the investment climate (IC) advisory services of the World Bank Group to help create a better business and investment climate that will lay a foundation for the country's future economic growth. Answering the call, the World Bank Group's IC advisory services partnered with the United Kingdom's (UK's) Department for International Development (DFID) to design a program to help Sierra Leone improve its business climate, encourage job creation, and spur investment. The result of this partnership was the removing administrative barriers to investment (RABI) program, which ran from 2004 to 2010. RABI pioneered a collaborative approach by working closely with the government, local institutions, and the private sector to implement a comprehensive, integrated agenda that focused on reforms in the following four areas: reducing barriers to businesses operating in the formal sector by simplifying new business registration.; streamlining tax administration, reforming tax policy, and supporting the national revenue authority to simplify taxes; creating a platform for effective and constructive dialogue between the government and the private sector in focal areas such as financial sector reform, access to land, and overall improvements in the investment climate, and supporting reform in those areas; and building and developing an effective investment and trade facilitation structure and promoting Sierra Leone as a vibrant and desirable location for business, especially in the tourism and agribusiness sectors. The RABI program was innovative and responsive, conducting rapid diagnostics, proposing integrated solutions, and moving quickly into implementation with support staff on the ground. The program was also one of the first of its kind to operate in a conflict-affected country, which demand specialized and targeted support solutions.