4020ade9-6682-4104-9407-f77782c5288a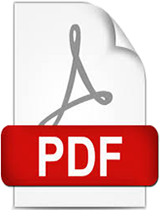 Attachments [ 0 ]
There are no files associated with this item.
More Details
World Bank, Washington, DC
2012-08-13T11:27:31Z

|

2012-08-13T11:27:31Z

|

2011-10
Time banking has been used in the United States since the 1980s to leverage social assistance funding. Time banking engages a community in creating its own reform and progress by establishing a system of exchanging time and skills among community members. Time is exchanged on the basis of time credits, a currency of exchange that measures each person's time contribution, rewards it, and thus encourages further contributions of time. The result is that skills and assets within the community are tapped, and economic activity is increased. There are numerous applications of this flexible tool this alterative currency. It is being applied in the UK, Japan, and other parts of the world. This smart lesson looks at the application of time banking in a developing country, Senegal, and suggests its potential to leverage development assistance funds through incorporation into program design.