eb8f4f65-91c7-4919-8c9f-d835de39ee6a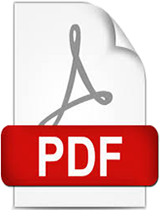 Attachments [ 0 ]
There are no files associated with this item.
More Details
Washington, DC: World Bank
Africa

|

Sub-Saharan Africa
2019-03-28T18:34:40Z

|

2019-03-28T18:34:40Z

|

2019-03-28
For African cities to grow economically as they have grown in size, they must create productive environments to attract investments, increase economic efficiency, and create livable environments that prevent urban costs from rising with increased population densification. What are the central obstacles that prevent African cities and towns from becoming sustainable engines of economic growth and prosperity? Among the most critical factors that limit the growth and livability of urban areas are land markets, investments in public infrastructure and assets, and the institutions to enable both. To unleash the potential of African cities and towns for delivering services and employment in a livable and environmentally friendly environment, a sequenced approach is needed to reform institutions and policies and to target infrastructure investments. This book lays out three foundations that need fixing to guide cities and towns throughout Sub-Saharan Africa on their way to productivity and livability.