0ecafab4-8c28-40f5-a383-0553b5fd7cd0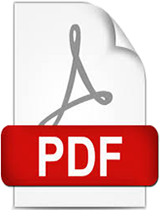 Attachments [ 0 ]
There are no files associated with this item.
More Details
Published by Oxford University Press on behalf of the World Bank
Africa

|

East Asia and Pacific

|

Europe and Central Asia

|

Latin America & Caribbean

|

Middle East and North Africa

|

South Asia

|

China
2019-08-05T19:48:29Z

|

2019-08-05T19:48:29Z

|

2018-02-01
This paper reviews the recent empirical evidence on privatization in developing countries, with particular emphasis on new areas of research such as the distributional impacts of privatization. Overall, the literature now reflects a more cautious and nuanced evaluation of privatization. Thus, private ownership alone is no longer argued to automatically generate economic gains in developing economies; pre-conditions (especially the regulatory infrastructure) and an appropriate process of privatization are important for attaining a positive impact. These comprise a list which is often challenging in developing countries: well-designed and sequenced reforms; the implementation of complementary policies; the creation of regulatory capacity; attention to poverty and social impacts; and strong public communication. Even so, the studies do identify the scope for efficiency-enhancing privatization that also promotes equity in developing countries.