0ba3d1e3-4e7d-4b8c-bb66-fa921109533d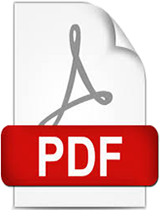 Attachments [ 0 ]
There are no files associated with this item.
More Details
2019-08-05T15:03:05Z

|

2019-08-05T15:03:05Z

|

2019-10
This paper uses a unique data set to analyse the migration dynamics of refugees, returnees and, internally displaced people from the Northern Mali conflict. Individuals were interviewed monthly using mobile phones. Our results cast light on the characteristics of these three groups before and after displacement. In addition, we test how employment and security were related to migration status, as well as the willingness to go back home. Individuals who were employed while displaced were less willing to go back to the North, while those who owned a gun were more likely to plan to go back. Additional indicators of personal safety played a lesser role.