c3e83810-52f3-4e79-ba9d-1448bfa172d1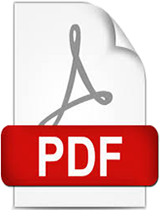 Attachments [ 0 ]
There are no files associated with this item.
More Details
Nordiska Afrikainstitutet, Conflict, Displacement and Transformation

|

Uppsala, Sweden
The Movement for the Actualisation of the Sovereign State of Biafra (MASSOB), an ethnicmilitia, emerged in the Igbo-speaking region of Nigeria in 1999, shortly after military rule ended and Olusegun Obasanjo took office as elected President. MASSOB's stated goal is the struggle for Igbo self-determination and the re-emergence of a new sovereign state in the eastern part of the country to be known as the 'United States of Biafra', thereby raising the spectre of a possible break up of the Federal Republic of Nigeria. This Discussion Paper examines the circumstances of MASSOB's emergence in a period of political transition and considerable uncertainty as the Nigerian armed forces began to prepare to relinquish their grip on power, and the specific ways the promoters of this ethnicmilitia movement have shaped Nigeria's still unfolding democratization process since 1999.