6249878c-7abc-450e-9381-5231530637d8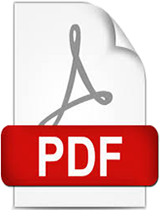 Attachments [ 0 ]
There are no files associated with this item.
More Details
World Bank, Washington, DC
2017-05-09T17:06:11Z

|

2017-05-09T17:06:11Z

|

2014-08
Senegal is located in the Sahel region of West Africa. Between 1970 and 2000, the country suffered prolonged droughts that contributed to rural exodus. Communities in these peri-urban areas, already among the poorest in the country, are the most vulnerable to episodes of heavy rainfall and subsequent flooding. The impact of floods in this situation of uncontrolled urban growth is exacerbated by the lack of a functional storm water drainage system, ineffective land-use policies and non-compliance with the urban planning and development master plan. The negative impact of flooding during the first decade of this century, especially those of 2005, 2009 and 2012, continue to be reflected in existing socio-economic conditions. The World Bank's Global Facility for Disaster Reduction and Recovery (GFDRR), the United Nations Development Program (UNDP) and the European Union (EU) are collaborating on a guide for Disaster Recovery Framework (DRF). This guide aims to help governments and partners plan for resilient post disaster recovery while contributing to longer-term sustainable development. It is based on practices gleaned from country experiences in disaster recovery around the world. Following the 2009 floods, the Government of Senegal elaborated its first recovery plan after a post-disaster needs assessment (PDNA) was conducted with the support of the international community. This case study thus uses the 2009 exercise as the point of departure for examining Senegal's policies for recovery and prevention of urban floods.