ce2ffd37-08cd-4b88-8338-8f132d9d4995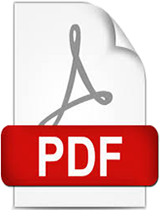 Attachments [ 0 ]
There are no files associated with this item.
More Details
World Bank, Washington, DC
2016-03-07T17:01:52Z

|

2016-03-07T17:01:52Z

|

2015-11-25
Decisions during youth have great long-term impacts on human development, which is key to poverty alleviation and economic development. During adolescence, two of the primary transitions are beginning a family and adopting a healthy lifestyle. Youth face many choices and challenges around these key decisions, such as when to initiate sex, when to marry, when to have children, and whether to engage in risky behaviors- all of which affect their future health and future opportunities. Consequences of these early decisions can have long-lasting effects on adolescents and their communities, potentially increasing public health costs and depleting human capital. This policy brief discusses a situation analysis of adolescent girls in Zambia with respect to these transitions and highlights the challenges they face. Specifically, issues of reproductive health (fertility, maternal health, use of family planning), early marriage, use of family planning, nutrition and risky behaviors are analyzed and presented.