b8e87abc-b52f-433a-82e4-170fad3d34f0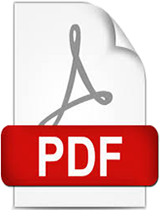 Attachments [ 0 ]
There are no files associated with this item.
More Details
International Finance Corporation, Washington, DC
Africa

|

Congo, Democratic Republic of
2018-09-05T18:48:57Z

|

2018-09-05T18:48:57Z

|

2016-09
In fragile settings the challenges of building a business are increased by a legacy of conflict, instability, and loss. Institutions struggle to provide basic services, let alone the complex reforms and public goods necessary for an enabling business environment. Despite these substantial obstacles, it is possible to create a sophisticated business in even the most challenging settings. The Congo Call Center is one such example, a formal services firm reliant on costly, imported technology that has grown and prospered in the Democratic Republic of Congo. The success of Congo Call Center demonstrates that skilled and committed entrepreneurs can succeed in even the most difficult environments. The challenge of these settings is in combining the necessary qualities and support with an ingenuity to find tailored solutions to local issues. In this way an unlikely story, a formal, technology-oriented services firm in the DRC, can become a reality.