98253dee-0026-4bed-8a70-579228f84b11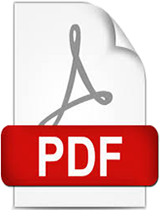 Attachments [ 0 ]
There are no files associated with this item.
More Details
Middle East and North Africa

|

Egypt, Arab Republic of
2017-08-08T18:53:20Z

|

2017-08-08T18:53:20Z

|

2017-07-21
Female genital cutting (FGC) is a major issue at the interplay of faith and health in development. The practice is in part faith-inspired, and has clear negative health impacts. The prevalence of FGC remains especially high in Egypt. This article reflects on some of the factors that lead to the perpetuation of the practice by analysing data from the 2014 Survey of Young People in Egypt. The focus is on whether religiosity, acceptance of traditional gender roles and discrimination, attitudes towards women's autonomy, and age at marriage affect attitudes towards FGC, controlling for other factors. The results suggest that all these factors do indeed play a role.