4352a1b9-18a0-406c-90cb-bafedadfe4f4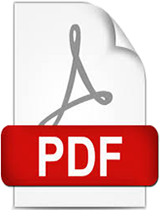 Attachments [ 0 ]
There are no files associated with this item.
More Details
International Finance Corporation, Washington, DC
Africa

|

Latin America & Caribbean

|

Ghana

|

Haiti

|

Tanzania
2018-09-05T19:53:01Z

|

2018-09-05T19:53:01Z

|

2016-11
With the application of new storage capacity technologies, advances in the capabilities of energy networks promise to deliver not only efficiency and productivity gains but also business opportunities for remote areas in emerging countries. New technologies, including those in the fields of batteries and off-grid solutions, can potentially change the way electricity is delivered to rural and remote households, and can also supply businesses and infrastructure with energy. Communication and service delivery options can be boosted with access to information technology infrastructure. Such access is required to bridge the digital divide and realize the potential of digital services in low-income countries or frontier markets.