cbb87478-92d0-40c0-8b3f-8788fe9152eb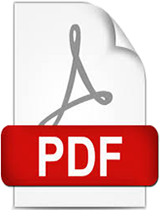 Attachments [ 0 ]
There are no files associated with this item.
More Details
2018-01-29T19:30:34Z

|

2018-01-29T19:30:34Z

|

2017-11
Rwanda has recently implemented a nation-wide program of first-time land regularization (LTR) that many believe set new standards for the region. We use administrative data combined with household survey- and program-rollout information to explore sustainability of the infrastructure created in this process, including the impact of public efforts to increase registration of subsequent transactions. We find that the program provided significant benefits in terms of gender equality and credit access while opening up new opportunities in terms of land taxation or land use planning, but that high level of rural informality may undermine these in the medium to long term. While public efforts to decentralize service provision helped to significantly reduce informality, additional efforts are likely to be needed to ensure sustainability of the registry. We discuss how Rwanda can further move in this direction and draw out implications for other countries considering first time adjudication and registration of property rights.