e62af5f5-2c6d-45a4-b985-9d1606e23e98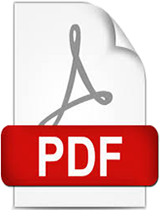 Attachments [ 0 ]
There are no files associated with this item.
More Details
World Bank, Washington, DC
Africa

|

Latin America & Caribbean

|

Ghana

|

Mexico

|

Peru
2017-11-14T22:39:50Z

|

2017-11-14T22:39:50Z

|

2017-11
Financial consumers often fail to compare across different products and do not choose the most cost-effective product or the one most suitable to their needs. This is because the decision of which product to purchase may not only involve unfamiliar concepts but also because financial institutions shroud prices to maximize profits. Many governments have tried to encourage comparison shopping by introducing legislation to improve disclosure and transparency.In some cases, governments have also tried to reduce the cost of financial products by mandating that low-cost savings products be offered in the marketplace or have imposed usury laws capping the interest rate that can be charged on credit products. The fact that large price dispersion still persists, however, indicates that these efforts may not have been successful.