57dfad80-c7b9-40c5-9bf4-19f68fdf2e6e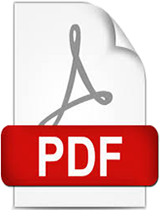 Attachments [ 0 ]
There are no files associated with this item.
More Details
World Bank, Washington, DC
2017-05-30T16:25:32Z

|

2017-05-30T16:25:32Z

|

2017
Durban is located within a global biodiversity hotspot, and still contains a wealth of biodiversity. Some of this is protected in nature reserves, but much of it is in private hands or in communal lands on the city's periphery. City managers are divided over the level of attention that should be given to preserving these remaining natural areas. While it is argued that they make a significant contribution to biodiversity conservation in the province, provide valuable ecosystem services and will contribute to the city's resilience in the face of climate change, the counter argument is that much of this area should make way for development to alleviate the escalating problem of unemployment. The study of ecosystem services and their value to society has made significant advances since an estimate was made of Durban's ecosystem services in the 1990s using early values from the international literature. The aim of this study was to provide estimates of the value of ecosystem services provided by natural open space areas within the eThekwini Municipal Area (EMA), and to map the geographic variation in these values as far as possible so as to be able to compare both areas and types of value, using available and locally-relevant data. This study was carried out as a desktop study based on available data. Modelling assumptions were based on data from within the study area, drawing on the regional, national or international literature only where necessary. The study focused on the direct values associated with the provision of natural resources, indirect use values associated with regulating services generated by ecosystem functioning, and the amenity values generated by ecosystem attributes.