53ae9e62-bfef-4f30-b6fb-0a4918c708a3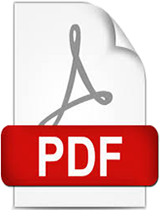 Attachments [ 0 ]
There are no files associated with this item.
More Details
World Bank, Washington, DC
2016-03-07T17:01:54Z

|

2016-03-07T17:01:54Z

|

2015-11-25
Teenage pregnancies have potential negative consequences on the next generation. Children born to adolescent mothers are particularly at risk in terms of health, nutrition, cognitive and socio-emotional development. Evidence shows that the early years – especially the first 1,000 days – are crucially important for lifetime health, learning, and productivity. Particularly for the most vulnerable children and families, early childhood development (ECD) is a high return investment. This policy brief presents evidence on the health, nutrition and overall development of children in Zambia with a focus on those born to adolescent mothers. Analysis of issues such as infant and child mortality, malnutrition, incidence of illness, healthcare seeking behaviors, protective practices, late entry for school, pre-school experience and development are discussed.