76a11551-dad4-4855-ba49-b6a02a0ff0d2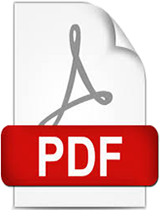 Attachments [ 0 ]
There are no files associated with this item.
More Details
Africa

|

Sub-Saharan Africa
2017-10-30T16:14:24Z

|

2017-10-30T16:14:24Z

|

2017-02
Donors supporting countries affected by fragility conflict and violence face a difficult trade-off. Should they deliver urgently needed water supply infrastructure through non-state actors or build the country institutions that deliver water supply? This report confirms that the current response to this trade-off relies heavily on the direct delivery of aid by international agencies and NGOs. This leaves country institutions in their post-crisis enfeabled condition often locking these countries into humanitarian aid modalities. The technical assistance in seven countries across Africa, described in this report, explored two entry points for (re)building country institutions: i) strengthening sector oversight (by using data on service delivery to better orchestrate external support) and ii) utility reform (actively encouraging utilities to cover their operation and maintenance costs through consumer tariffs). Stretching these 'development' interventions into protracted crises and early post-crisis periods opened up greater opportunity for a double dividend: that of improving water supply services and of state building.