1badd92d-29be-418e-8489-577fb917bb99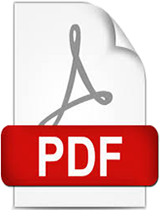 Attachments [ 0 ]
There are no files associated with this item.
More Details
Middle East and North Africa

|

Middle East

|

North Africa
2018-01-26T16:24:22Z

|

2018-01-26T16:24:22Z

|

2017-05
This paper analyzes consumers' price elasticities of demand for fossil fuels, and how a reduction of fossil fuel subsidies can lead to important reduction in CO2 emissions for various groups of countries that have relatively high fossil fuel subsidies and notably on diesel, including countries in the Middle East and North Africa (MENA). These countries continue to maintain significant levels of fuel subsidies, with Iran and Saudi Arabia being the largest contributors to CO2 emissions. This paper illustrates that fuel price policy reforms by these countries would be an important instrument for both climate and economic policies. We estimate that a reduction in subsidies to both gasoline and diesel by about 20 US$ cents per liter will lead to significant decreases in CO2 emissions, both in the MENA region and globally. In Iran, for example, the reductions could be up to 90% and 50% of current emissions generated from diesel and gasoline consumption, respectively, and for Saudi Arabia, approximately 70% and 40%, respectively.