22c9d517-b058-4f28-9151-e71120b8574e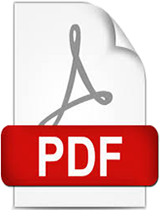 Attachments [ 0 ]
There are no files associated with this item.
More Details
Published by Oxford University Press on behalf of the World Bank
2019-04-01T16:58:08Z

|

2019-04-01T16:58:08Z

|

2017-10-01
Although the effects of insecurity are believed to be important, these have never been directly measured. Previous estimates of the costs of conflict have only captured the joint effect of violence and insecurity. The distinction is important for understanding the origins of the costs and for policy design. Using the spatial-temporal variation in the placement of violence, I create spatially disaggregated measures of insecurity and present the first estimates of the relative causal contributions of the risk and experience of violence. The article also provides the first micro-data based counterpart to the cross-country literature on the costs of conflict.